Back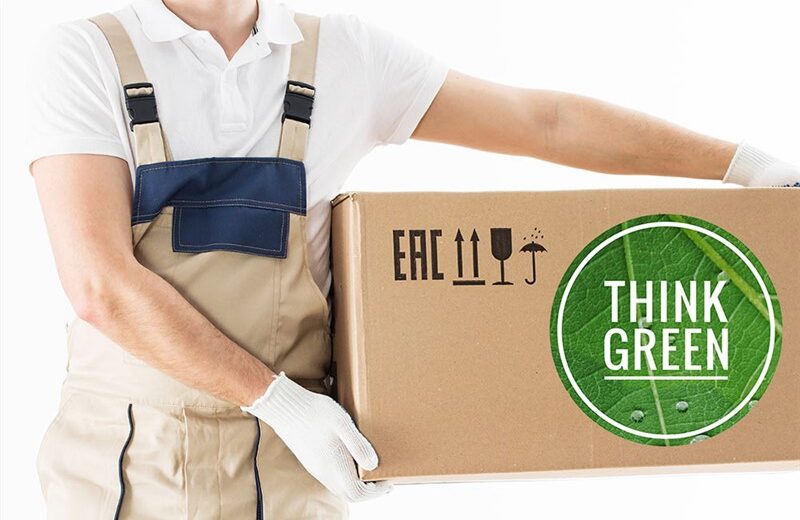 Eco-Friendly Moving Tips from Your Trusted Long Island Long-Distance Movers
By maffuccimoving October 07, 2021
If you're getting ready to undertake a long-distance move, you're going to have a lot on your plate in terms of packing and other preparations. At Maffucci Moving & Storage, we believe one of those things on your plate should be minimizing your impact on the environment.
When it comes to ensuring your move is an eco-friendly one, there are many steps both you and your Long Island long-distance movers can take.
As your trusted residential movers in Long Island, we're here to go over all the important stuff, so you can enjoy a successful relocation that's easy on you and the environment.
Let's dive in.
What Your Moving Company Can Do
It's important to know what a moving company can do in terms of environmentally friendly relocations. That way, you'll know exactly what to look for when choosing your moving provider.
Here are some actions your movers can take to mitigate negative impacts on the planet.
Consolidate Moving Truck Usage
Most long-distance movers are completing more than one job at any given time. If those jobs happen to be smaller and the clients are heading in the same direction, they can combine smaller shipments from different customers in a single truck. That way, they can save on fuel usage over time.
Offer Reusable Supplies
If you are planning on packing your own items and only utilizing your moving company's transportation services, they may still offer to sell or rent self-packing and moving supplies.
Rather than throwing those items away when you're done, some companies will will encourage you to save the boxes or request you give them back instead of throwing them out. Some of these eco-friendly supplies include:
Reusable Wardrobe Boxes
Plastic Bins
Used Boxes
Greenwrap
Biodegradable Packing Peanuts
…and more!
Take Advantage of Blankets & Rubber Bands
Rather than using shrink film or wrap and tape, many movers are making the switch to reusable moving blankets and towels that are secured with rubber bands.
In most cases, these materials can be more effective in keeping your items safe, making them the better option for you and the planet.
Provide Plastic Crates for Office Moves
When it comes to commercial moves, there will be a large number of supplies to pack up—especially in the case of office relocations. Be sure to ask your moving provider if they can provide plastic crates for your employees. That way, every single person won't be wasting disposable boxes to collect their belongings.
Plastic crates can also be used during residential moves. They will be quite useful for smaller items throughout you home.
Implement Eco-Friendly Policies & Practices
Beyond their offerings, the best moving companies take it a step further to implement environmentally friendly practices into their business. Some common ones include:
Using recycled office products
Encouraging employee recycling in facilities
Using environmentally friendly cleaning supplies
Servicing truck fleet in a responsible manner
Using wind/solar to help power their facilities
What You Can Do
Whether you have professional movers handling parts of your move or not, there are things you may have to do on your own during the packing and relocating process. We're here to tell you how to do those things correctly!
Follow Guidelines for Cleanup and Disposal of Materials
If you must get rid of any chemical materials such as paints, gas/oil, or household cleaners, be sure to follow your local community guidelines to do so safely. These items may be found around your home or commonly in your garage. A quick online search should tell you exactly how to dispose of these items.
Properly Dispose of Electronics & Appliances
Along a similar vein, it's important to properly dispose of any electronics or appliances before you head out. If you're downsizing or planning to buy updated appliances when you move into your new home, you will most likely have to drop off your old items at your local hazardous waste facility. Before you do anything, research your local guidelines for the best way forward.
Donate!
If you're thinking about throwing your unwanted belongings away—don't. There are countless local charities that will happily take your old clothes and other items. Similarly, you can donate non-perishable food items to a local food pantry. You'll be helping other people out and the planet, too.
Utilize Old Boxes & Storage Containers
We as people collect a lot of things over time, including boxes. Before seeking out packing and moving supplies, look around your home for any used boxes that are still in good shape. Same goes for bags!
As far as padding for furniture and other large items go, you can use your own blankets and towels for padding. This also means you'll have less things to fold and pack up!
One last thing you can do: work with a professional moving company that follows environmentally responsible practices like those mentioned above!
Why You Should Choose Our Local Long Island Movers
Maffucci Moving & Storage has been in business since 1909, so our Long Island long-distance movers know what it takes to make your relocation the best it can be. Plus, we're an agent for Bekins Van Lines, giving us the proper resources to make that dream a reality.
In addition to making your move convenient for you, we go the extra mile to keep our carbon footprint as small as possible through our…
Reusable Packing Supplies
Protective Padding for Items
Specialized Moving Services
Trained and Certified Crews
With our residential movers in Long Island on your side, you can also enjoy unparalleled benefits and services for you relocation, including…
Free Moving Consultations
Accurate Estimates
Custom Crating Options
Short-Term Packing Capabilities
Affordable Self-Packing Supplies
Guaranteed Pick-Up and Delivery
…and more!
Now that you're feeling good about your upcoming move, reach out to our professionals at Maffucci Moving & Storage to start planning with a free estimate today. You can also fill out our simple online form to schedule a consultation.
---