Back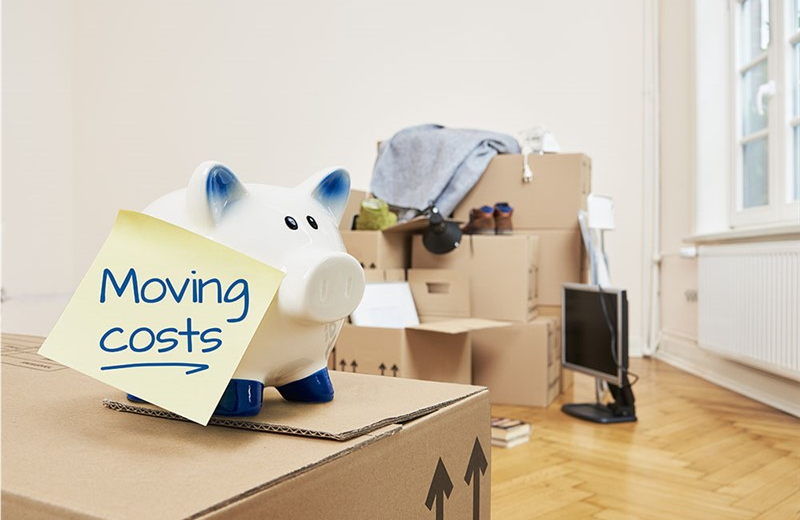 How Much Will Your New York Long Distance Move Cost?
By maffuccimoving May 12, 2022
Moving to a new home is not an easy thing to do. It takes careful planning and professional execution to get it right. However, a budget or financial plan is a big part of the process, especially with professional home movers in the picture. For this reason, you'd best consider the following factors that help you establish the cost implication of your move.
How Local Moves Are Priced
Local moves around the block or at shorter distances are priced based on the time it takes to transport your items from one location to another, plus the cost of transportation. For these services, moving companies have an hourly rate. This hourly rate, the number of crew members needed for the project, and the time it takes to complete the job are used to calculate the total labor cost for your move.
Also, it's normal for moving companies to charge a fee to cover fuel expenses for their truck based on the distance from your existing residence to your new home.
How Long-Distance Moves Are Priced
Long-distance moves or interstate moves cover a lot of distances and are priced based on the weight of the items being shipped. That's why your New York long-distance movers provide a professional estimator to take a computerized inventory of all items to be moved. A mathematical formula is then used to estimate the total weight of the items. The total weight and the carrier's tariff rate add up to determine the cost of moving the items.
Why In-Home Estimates Are Needed
Whether your home relocation is local or long-distance, it's always vital for a moving company to inspect the items in person. This helps them provide an accurate estimate fair to your budget and the moving company's time and equipment usage.
A moving company must also assess whether your move will take special circumstances, such as limited truck access or extra time needed to navigate complex areas like stairwells and elevators in buildings.
Pricing for Additional Services
Additional services like packing and storage can arise, and you'd have to pay extra for them. These services often require extra manual labor or storage space on the part of the residential movers. Also, you can expect to pay extra if you want residential movers in New York to supply disposable packing supplies, such as tapes and furniture wraps during your move.
Binding vs. Non-Binding Estimates
When planning a move, a written binding cost estimate is important because it helps you prepare for your move. Further, it protects you from extra charges that can arise from unexpected circumstances a moving company may come across during the move.
If you opt for a non-binding estimate, it means that a household moving company is allowed an upward review of the price during the move to cover unanticipated expenses. However, legal limits exist to protect customers from overbearing costs.
Sign Up for a Free Quote for Our World-Class Residential Moving Services in New York
Are you ready for a smooth and straightforward move in New York? Maffucci Moving & Storage is the go-to moving and storage company you should trust. We are a BBB-accredited, family-owned company that provides working plans to make your move a successful one. We have ProMover status from AMSA, and our residential relocation services are backed by Bekins Van Lines. Call our award-winning residential moving company today to learn more about what we can offer you, or fill out our brief online form to request a free moving estimate.
---