Back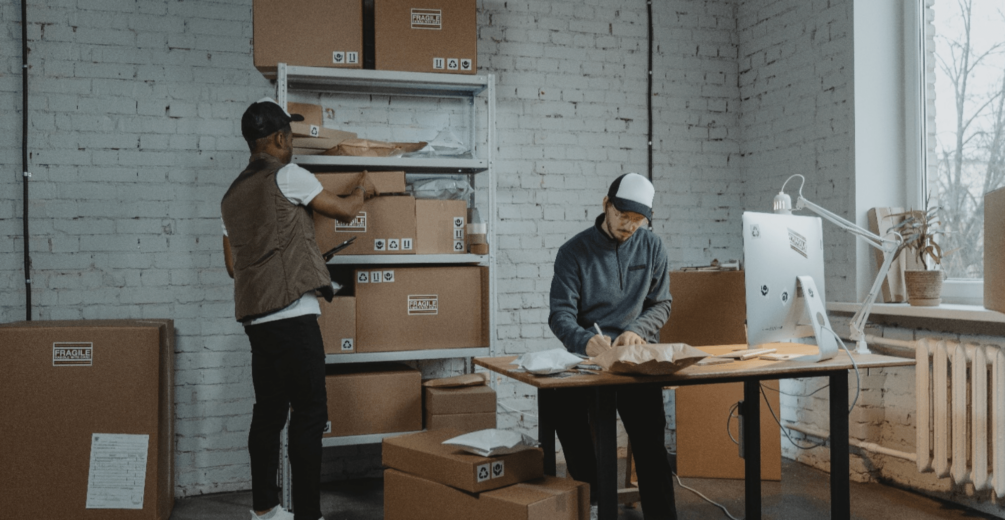 Managing a Corporate Relocation: Best Practices for a Smooth Transition
By maffuccimoving September 22, 2023
Have you considered relocating your office for a fresh start? Whether relocating to a larger space, upgrading your facilities, or simply seeking a change of scenery, a smooth corporate move is critical to ensuring little disruption to your business operations.
As intimidating as it may appear, effective planning and execution can result in an effortless experience. Fortunately, a business moving company can help reduce the stress of a commercial move. Here are some tips to help your organization relocate from one space to another.
Six Tips to Ensure Your Corporate Move Goes Smoothly
When a company needs to relocate, there is often a period of upheaval, disruption, and loss of productivity. The goal of any successful office relocation should be a simplified process that allows your day-to-day operations to begin as soon as possible. Let's see how you can do so:
Start Planning Ahead
A commercial relocation requires meticulous planning and preparation. Establishing a clear plan, identifying critical activities, and allocating resources ahead of time can drastically decrease last-minute stress and ensure a smooth transition.
When planning the move, decide on a moving date and a period for the relocation procedure, following which you can create a schedule. Make a separate budget for the relocation process. It will be helpful in determining moving costs and avoiding making rash judgments. This is where corporate relocation movers can come in handy.
Communicate with Employees
Early planning also allows you to communicate effectively with your staff, clients, and vendors about the planned relocation, providing clear expectations and eliminating possible confusion or disruption.
An office relocation is a major thing for the entire team, not just the business owner, so you must notify your employees as soon as you have a moving date and place set. Businesses that delay alerting their employees risk their team finding out from other business community members, which can lead to low employee engagement and mistrust.
A six-month notice period should provide employees enough time to plan new commute routes and participate in the transfer process. In this case, positive messaging paired with frequent, clear, and concise communication will keep morale high.
Moving servers and transporting electronic equipment may need extra time and coordination. You must maintain contact with your IT department, as their feedback on equipment priority is also critical to the relocation process.
Keep Track of Your Equipment
It's easy to misplace and lose office equipment and supplies during a move. You can use a spreadsheet to keep track of the overall picture, such as item quantities and particular details, such as which items correspond to which employee.
If you don't need an old piece of equipment or material in your new facility, don't bring it! Relocating is an excellent opportunity to "get rid of the old," especially if moving to a smaller space. Consider donating these items to charity or finding an ethical way to dispose of them.
Labeling boxes and equipment with precise information might also make setting up a new office easier. This can include information about the box's contents, the department to which it belongs, and its location in the new workplace. Consider adopting a color-coding system for distinct departments to make the procedure more effective.
Appoint Your Project Manager
Although it is not anticipated that your staff physically perform physically tough tasks during relocation, they are expected to contribute.
Every project at your workplace needs a project manager, and this assignment at your office is no exception. To expedite the process, form a team of personnel from various areas, such as finance, communication, and information technology.
The project manager you assign to this work will ensure clear communication between the corporate movers and packers, your personnel, and any other parties involved. The project manager should be able to multitask, be clever, communicate well, and keep the budget under control.
Do A Test Run
When preparing a new corporate location, you should run a test to confirm everything is operating correctly. You must set up a duplicate workstation to test every item necessary in the new office area, including computers, printers, and phones.
Before relocating your office, inspect the fittings and electrical appliances. This will make identifying any issues or defects that must be addressed before the shift is more straightforward.
Hire A Professional Moving Company
Hiring a professional moving company can make the moving process much more manageable. Professionals have the experience, equipment, and knowledge to ensure a seamless and effective relocation.
Consider the company's reputation, services, and pricing when choosing corporate relocation services. Get a thorough price to avoid surprises, and make sure they have insurance to cover any potential damage during the transfer. Moving companies can also help you analyze your organization's needs and create an appropriate moving strategy.
At Maffucci Moving, we ensure you don't have to stress about any aspect of your corporate relocation. With over 110 years of experience, we can guarantee that your current space will be appropriately moved to your future destination–near or far.
Our team provides packing and unpacking services to ensure your company belongings are safely transported. For more information on our corporate moving services, request a quote from our team today!
---