Back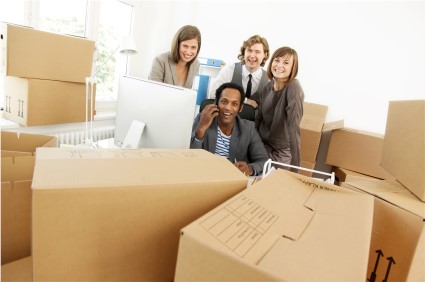 Preparing Your Team For A Successful Office Move
By maffuccimoving March 22, 2023
Whether you own a large business or a small one, an office move can be a daunting prospect. Moving your office to a new location can create disruption to your employees and your business, so it is essential to properly prepare your team for the move. In this blog post, the local office movers at Maffucci Moving & Storage will provide tips to help you plan for a successful and stress-free office move with your team. Take the time to properly plan and involve your team in the process to ensure the office move goes smoothly.
Choose A Date For The Move
Planning your move way in advance is a time-tested way of ensuring it goes smoothly. A great way to go about this is by choosing a date for the move. Choosing a date for your moving day gives you and your team a goal and timeframe of when all the packing and other preparations must be completed by that way you aren't left scrambling around on moving day
Notify Your Team Of The Upcoming Move
Once you've created a plan and chosen the moving date for your move, it is time to notify your team of the details for the preparation process. Make sure you let your team know what day the move is scheduled for as well as where the new office location will be so they can have a good idea of how long the move will take. Make sure to delegate tasks to each team member to speed up the preparation process.
Begin Packing Up Your Current Office Space
After all the planning has been completed and once everyone knows what they are responsible for, you can begin packing up your office space. A great tip when packing up your items is making sure you have the right size packing materials available and label all boxes with what they have and what room they belong to. That way, once you've moved into your new space, it won't take as long to set up your new office space.
Hire A Professional Moving Company
If you don't want to deal with packing and shipping your office items, then you should consider hiring a commercial moving company that has experienced office movers. Here at Maffucci Moving & Storage, we take pride in being a Bekins Van Lines agent that has a team of local and long-distance movers who can take care of your office moving needs no matter where you are relocating to. With services that include warehouse distribution, storage services, and office moving services, we've got you covered for your office relocation needs.
Prepare For A Smooth Office Move
By following these tips, you can ensure that your office move goes smoothly and is as stress-free as possible for you and your team. Plan well ahead of time, and you can be well on your way to a hassle-free office move.
---