Back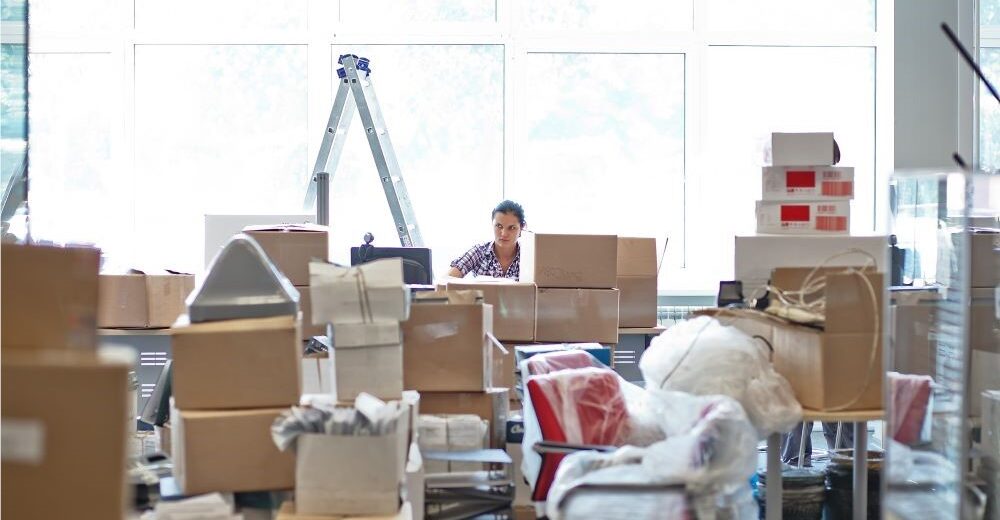 What You Need to Know About A Long-Distance Office Move
By maffuccimoving October 13, 2022
There's no doubt about it—moving can be stressful. Especially when planning for an office move or a long-distance move. But what about when you combine the two and take on a long-distance office move? This task may seem daunting and stressful. And while it will undoubtedly come with its difficulties, there are things you can do to keep everything in order.
Ready for some helpful info? Of course, you are!
However, before we go into our tips and tricks, we thought you might want to know a little more about us. Since 1909, Maffucci Moving & Storage has been the most trusted moving company in New York. Offering our customers various solutions, we're the trusted long-distance office movers that New York turns to when they need exceptional solutions.
Long-Distance Office Moves Require Equipment
For these unique moving scenarios, you don't want to leave the task up to any old moving company. You want to make sure that you've partnered with an office moving specialist in New York that not only has the experience but has the proper equipment as well. With all of the various pieces of furniture and equipment in your office, you need someone with the capacity to handle these items and handle them with care. Here are a few tips:
Choose Someone with a Van Lines Partnership: We're proud partners with Bekins Van Lines, winning their Agent of the Year Award in 2017, and come fully equipped to handle your office move. With access to top-of-the-line moving trucks, you'll have no question about our capabilities to take on your moving needs.
Look for Professionalism: Choose a long-distance moving company that has a track record of excellence. The longer that they've been in business, the better. Our 100+ years of experience make us one of the most established moving companies in New York that you can trust.
Look for Customer Service: When you partner with us, you'll be assigned to a dedicated project manager that will oversee your entire move from start to finish.
Get in Touch with Our Team Today
When you need a moving and storage company in New York that you can count on to handle your long-distance office move, you'll want to partner with the team of experts at Maffucci Moving & Storage. For over a century, we've been the experts that New York has counted on for various services. Give us a call or fill out the online form for your free, no-obligation estimate.
---