Back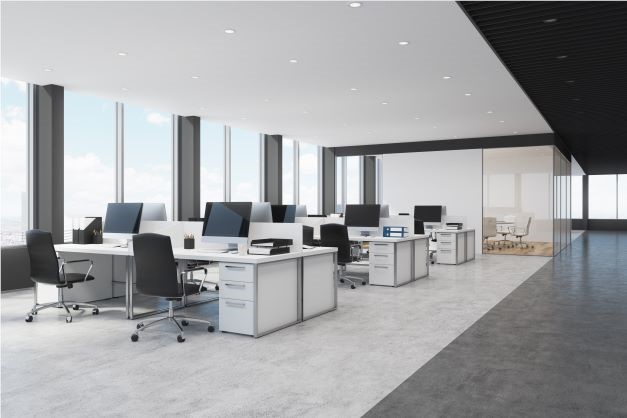 Tips for Moving Into a Smaller Office Space
By maffuccimoving January 17, 2023
If you want to downsize your business's office space, it's important that you follow the correct strategies. There are various reasons for downsizing your business, from implementing alternate strategies to telecommuting.
As a professional moving and storage company, we have the expertise to help businesses seamlessly transition to smaller offices. This article will cover some helpful tips for your office relocation.
Create a Downsizing Strategy
Developing a strategy is part of every office relocation, no matter the size of the commercial space. First, you should understand why you want to downsize your office space. Do you have fewer employees or don't need as much space anymore? Once you have developed a strategy, it's easier to plan how you want to relocate your business.
Determine What Items Are Crucial For Your Business
If you are moving into a smaller space, you may need to make some difficult decisions on what items are necessary for your business. These items are crucial for your business, and you can't operate without them. Depending on your office, these crucial items can be a wide range of things specific to your business.
Some of the most essential items for office space are:
Electronics
Furniture
Records and Documents
Consider Multi-Purpose Furniture
When you are moving into a smaller office, it's best to get creative in how you set up your furniture. If you want to maximize the available space, you should consider installing multi-purpose furniture. Standard office furniture can take up a lot of space and in many cases is not necessary for a functional workplace.
Store Some Of Your Unused Items In Storage Warehouses
If you have items left over from your larger office space, it's best to keep them in storage while you decide where to donate them. It can be difficult deciding to get rid of certain items in your original office, but it's all part of the process. Another business may have a need for your unused items and be willing to make a deal with you on a marketplace.
Learn More About Our Moving and Storage Company Today
Maffucci Moving & Storage is an experienced moving company with a strong reputation. If you want to relocate to a new office space, you can count on our talented office movers to help. We are a Bekins Van Lines agent with a moving network to handle long-distance moves of all types. Contact us today to request a free moving estimate. Call to speak with one of our friendly representatives or fill out the online quote form.
---