Back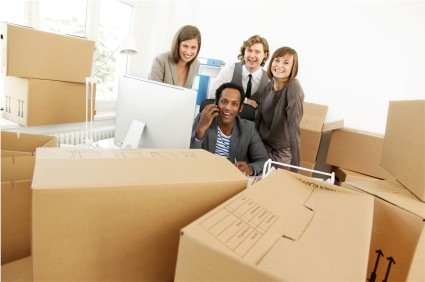 Saving Money On Your Office Move
By maffuccimoving April 24, 2023
An office move will certainly need a place in your budget, but no matter the size or distance of the move, there are ways you can save money and keep costs manageable.
DIY Some Tasks – But Only if it Makes Sense for Your Business
Having your staff do some of the packing is definitely a way to cut costs, but this isn't the right option for every business. If taking away your staff's attention from their normal tasks is going to cause an inconvenience for your clients or other employees, it's probably not worth the savings.
Don't Bring Outdated Items
The less you have to move or store, the less your office relocation will cost. That's why one great way to trim the cost of an office move is to get rid of items you no longer need or use. Instead of moving these items or paying for warehouse storage, lighten your load—and the cost of the office relocation.
Move During the Slow Season
If possible, plan your relocation during off-peak moving seasons. In most locations, summer is the busiest time for moving companies, and that may translate into higher prices.
Once you've selected long-distance or local office movers, ask about the cost difference for an off-season move.
Hiring Competitively Priced Movers
You shouldn't necessarily choose a commercial moving company based on the lowest bidder, but you also don't need to overpay for the services you need. Find an experienced moving company with a proven reputation for excellence that also offers affordable prices.
Reading customer reviews is a great way to get an idea of what to expect from local and long-distance movers, and most will provide free cost estimates.
Contact Our Highly Reviewed Office Movers
When you need affordable office movers and storage solutions, contact Maffucci Moving & Storage. We bring more than 100 years of industry experience to your relocation. Call today to speak with a member of our team, or fill out our online contact form now to schedule a free consultation and accurate cost estimate.
---