Back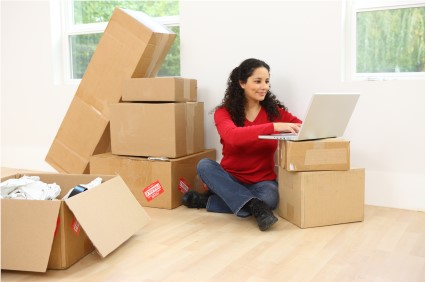 3 Ways To Help Your Employees With Their Relocation
By maffuccimoving July 22, 2022
Relocating for a job can be difficult. Not only do you have to worry about finding a new place to live, but you also have to figure out how you are going to get your belongings from one place to another. If you are an employer, it is important that you provide some support for your employees during this time. Fortunately, the employee and corporate relocation specialists here at Maffucci Moving & Storage are here to suggest three ways that you can help your employees relocate for their job.
Help Them Find A New Place To Live
Part of a relocation is trying to find a new place to call home. Whenever your company is planning a relocation, it can be very helpful to help your employees during this big change in their lives, and that includes helping them find a new place to live. From hearing them explain what they're looking for in a home area to identifying neighborhoods they'll like, helping them benefits them as well as showing them that your company really cares about them.
Provide Them With Financial Assistance
An employee relocation can be a costly endeavor, and as a commercial moving company, we know that those costs can add up quickly. Whether it's getting the materials and resources to get the move started or even the travel costs, there are different costly factors. To aid your employees in this big change, consider giving them a stipend that will go towards to move as well as any expenses they may run into. Giving them a stipend will help make the moving process a bit easier on them, which can boost morale once you're all moved to your new location.
Assist Them With Their Moving Needs
A move takes a lot of resources and time to successfully complete it. There are many factors to take into consideration when it comes to a move, especially with an employee relocation. To take the stress off of your employees, consider helping them by hiring a moving company, like us here at Maffucci Moving & Storage. No matter if it's long distance movers you need or storage solutions, you can count on us to provide you with exceptional employee relocation services.
Our services include:
Secure Warehouse Storage
Local & Long Distance Office Movers
Full Service Moving
And more!
In addition to these services, we are an agent of Bekins Van Lines. This means that, no matter where you are relocating, we have a global network of resources and movers to make sure your move goes as planned.
Help Out Your Employees
If you are able to provide some support for your employees during their relocation, it will go a long way in keeping them happy and productive at their job. Asking your employees to relocate is a big change, so try to make it as easy and stress-free as possible for them. They will appreciate the effort you've shown to help them adjust with the change.
---