Back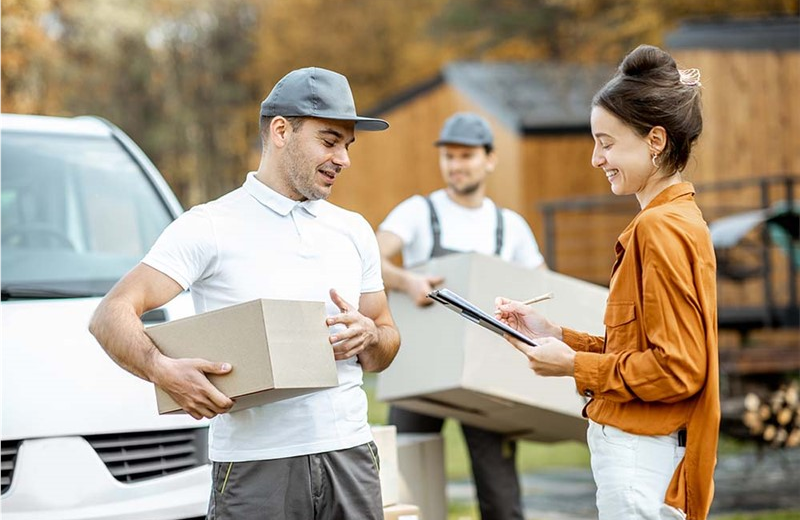 What You Need to Know Before You Hire Your New York Moving Company
By maffuccimoving May 12, 2022
While there are a lot of consistencies across the industry, most moving and storage companies are independently owned and operated. This means that there are subtle differences that can add up to make a big difference in your overall experience. Sometimes simple things like inexperience can be a stumbling block and other times a lack of transparency in pricing can add unnecessary confusion. Here's what you really need to know before you commit to working with a moving company.
Length of Time in Business
Generally speaking, an established company with at least 3-5 years under their belt is going to provide a smoother experience. Sometimes, inexperienced companies can underestimate costs or miss key steps in preparation that end up making your move a pretty rocky experience. Additionally, moving companies with a long history tend to indicate solid business practices that can stand the test of time. It's not uncommon to see companies that have been in the industry for 50, 60, or even 100 years.
Facilities and Capabilities
Most moving and storage companies offer a range of services to fit a variety of customer needs. For example, flexible on-site storage is a common add-on service for local and long-distance movers. Check to ensure that the moving company can meet your needs before you go any further.
Industry Recognition
Find out what professional organizations they belong to and if they've earned any awards. While some companies are eager to boast about being multi-year recipients of industry awards, it's important to compare the accomplishments to their length of time in business. For example, if they won a service award but it was 7 years ago and they don't have anything more recent, it probably doesn't mean that much.
Customer Reviews
Find out what others are saying about their experience with the company. Customer reviews can be a goldmine for uncovering hidden truths about the real experience. For example, if a moving company touts its excellent reputation and their customer reviews are all 4 and 5 stars, commending their professionalism, there's a great chance you'll have a similar experience with these residential movers.
Processes and Procedures
Ask about what steps the company might take to protect your personal property. An experienced moving company will have a variety of options. Some things will be standard features of any move and others might be add-on services. But taking the time to ask about it will ensure alignment with your expectations. For example, do they offer wardrobe boxes or furniture wrapping?
Protection Options & Claims
While nobody wants to hire a moving company with the expectation that something will get damaged or lost, we all need to know that we'll be covered if it happens. Get clear on the details of their standard valuation protection and find out if you need to purchase any additional coverage.
Pricing
And last but not least, you'll want to check on their pricing policies. Ask about how they calculate their estimates and how they bill for their services. Each company should have a standard procedure in place, and they should be transparent about that procedure. For example, they may provide an hourly labor rate and estimates of how many hours your move might take. Or, the company might tell you that your transportation costs are weight-based and provide ranges based on common weight classes.
The Takeaway on Choosing the Right Moving Company
Finding the right moving company isn't difficult, but it does take some due diligence. By asking the right questions, you can get a feel for which companies are good to work with and which ones are simply good at marketing. Maffucci Moving and Storage has more than 100 years in the industry. Founded in 1909, our long-distance movers are a well-established partner of Bekins Van Lines and a reputable brand name in New York.
---