Back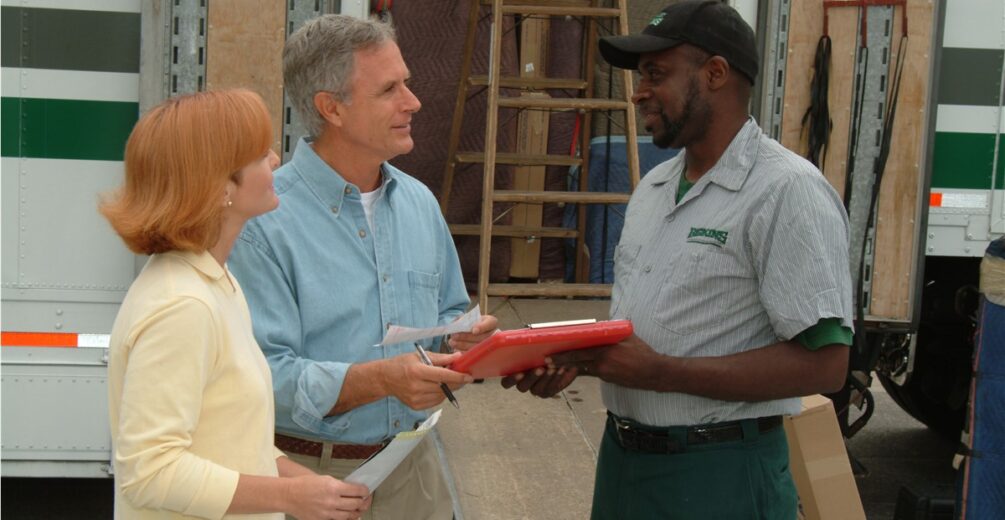 Benefits of Using A Moving Company VS Moving Broker
By maffuccimoving January 23, 2023
If you want a smooth relocation process, it's crucial you know the difference between a moving company and a moving broker. These businesses offer different services for customers, so you may not choose an option that's right for you.
As a professional moving company, we have the expertise to know the benefits of choosing a moving company over a moving broker. This article will cover the biggest benefits of a moving company vs a moving broker.
​Moving Services Provided
The main difference between a moving company and a moving broker is the services they provide. A moving company will provide the packing, transportation, and storage services for your relocation. On the other hand, a moving broker will only assist you in finding a moving company in your local area.
Moving Trucks and Equipment 
When planning a relocation, it's crucial that you have the moving trucks and warehouse space for your individual needs. Moving companies have state-of-the-art equipment that will make your next relocation a simple process. However, a moving broker won't have any equipment and will depend on a moving company for its equipment.
Licensing for Interstate Moves
Are you planning a long-distance relocation across state lines? You need long-distance movers from a moving company that's authorized by the Federal Motor Carrier Safety Administration for transporting household goods. A moving broker isn't licensed to transport household goods between states, so you need a moving company for the job.
Item Damage Protection & Reimbursement
As a customer, having a company provide damage reimbursement can bring peace of mind. Under the law, a moving company is legally required to reimburse a customer based on the weight of the damaged items. If you want full-value damage coverage, you can purchase it from your moving company. However, a moving broker won't offer damage reimbursement for your relocation.
Supporting Local Economy
If you want to support your local economy, it's best to choose a moving company. A moving company has physical real estate in your area and will hire residential movers who are residents. Moving brokers typically don't have physical real estate in your area and will make most transactions over the phone or online.
​Reputation Research
Before you hire a moving provider, it's best to choose one with positive customer reviews and a strong reputation. Moving brokers won't have accurate reviews, as they connect customers with individual moving companies for their service. A moving company will have reviews from past customers who comment on their services.
You can find reputable reviews on websites like:
Facebook
Better Business Bureau
Google
Learn More About Our Moving and Storage Company
Maffucci Moving & Storage is a trusted moving company with a dedicated team of movers. If you want a full-service moving experience, you can count on our professionals to help. Contact us today to request a free moving estimate. Call to speak with one of our friendly representatives or fill out the online quote form.
---