Back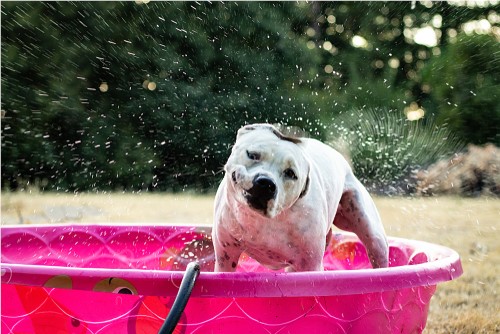 Tips for Staying Cool During a Warm-Weather Home Relocation from New York
By maffuccimoving July 18, 2022
Whether you enlist the help of a professional residential moving company or not, warm-weather moves tend to be draining. The tough conditions can leave you drained physically and mentally, especially without adequate preparation and the right equipment. The tips below will help you stay cool during a warm-weather home relocation.
Wear Comfortable, Yet Protective Clothing
First things first, you have to dress to look the part. Since the weather is hot, it's best to put on light clothing made from cotton or other breathable materials that can help wick away moisture. Sports apparel and gloves are also handy for such weather conditions. The gloves will deal with sweat and provide better grips on items. For shoes, stick to close-toed shoes instead of sandals that expose your toes to stubs from accidentally dropped items.
Have Plenty of Bottled Water Available
Ensure that every person involved in the move has a choice of either cold or room-temperature bottled water for continuous hydration. If you hire professional home movers, keep some extra water in the cooler for them.
If Possible, Arrange for Children/Pets to Be Out of the Home While Moving
The doors of your home will remain open for a long time of the day, meaning your air conditioning can't be relied on to keep your home cool. It's best to arrange for your children and pets to stay with friends or relatives in cooler homes.
Try to Keep Those at Home Comfortable
If your air conditioning isn't enough to keep the home cool while the doors are open, consider adding fans to help with cooling. Perhaps there is a slight breeze outside, and you have windows/doors opposite each other in any room; you can cross-ventilate the rooms by asking the residential movers to open them, so the outside breeze moves through your home.
If Your Move Involves Driving Long Distance, Service Your Vehicle Days Before Moving
The vehicle you want to use must have enough coolant and a functioning AC. Service the vehicle days before the move to prevent you or the vehicle from overheating during the trip.
Don't Overexert Yourself
Manual labor is difficult on the body during warmer temperatures. Always remember that breaks, either for light snacks or water, will help you get through the day. Besides, if the move will prove draining on you because of the weather, hire professionals to do the heavy lifting and moving for you.
Get a Free Quote Today from Our New York Moving Company
Are you ready to enjoy a smooth residential relocation? Over 100 years of experience, BBB accreditation, and the ProMover status from the ATA Moving and Storage Conference suggest that Maffucci Moving & Storage is the best moving and storage company to trust for your warm-weather move.
We provide genuine, industry-leading residential relocation services with a focus on keeping our teeming customers satisfied. Our long-distance movers can transport your belongings to any location, and we can orchestrate a full-service move seamlessly. Call our leading household moving company today to discuss your moving needs with our New York movers. Or fill out our online form to get started with a free moving quote.
---