Back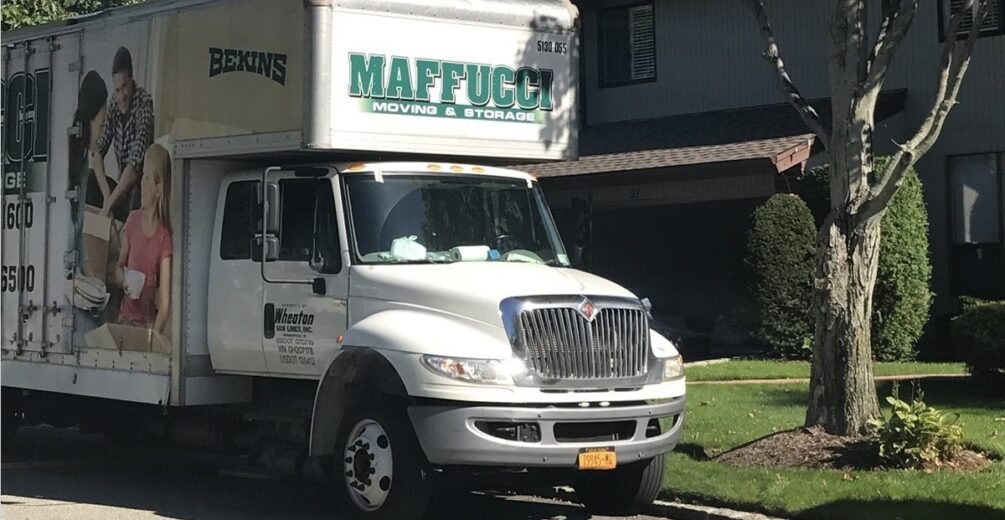 Maffucci Moving & Storage Wins Bekins Van Lines' Gold Sales Award for 2022
By maffuccimoving March 17, 2023
Local business Maffucci Moving & Storage is, like most small businesses, expecting a recession in 2023. However, it enters the economic uncertainty with a feather in its cap: the company earned Bekins Van Lines' Gold Sales Award for 2022 for the team's hard work in a challenging environment.
Bekins is the fourth largest household goods carrier in the United States, and Maffucci Moving & Storage – alongside about 400 agencies nationwide – partners with the van line for all interstate moves. Bekins' sales recognition award program recognizes agencies within the network who educate customers moving into or out of New York and book their moves over the course of the year. The volume figures used for the various award levels are a summation of booking revenues for those customers moved.
"Maffucci Moving & Storage is doing all the right things," said A.J. Schneider, President of Bekins Van Lines. "From educating customers on the interstate moving process to setting their expectations for the whole process, Maffucci is a trusted guide for the customer through what can be a stressful time in their lives."
Maffucci Moving & Storage is one of only four Bekins agencies to achieve the Gold Sales Award in 2022. This is the eleventh Gold Sales Award for Maffucci.
Maffucci Moving & Storage can be found at 140 New Highway, Amityville, NY or contacted at 631-842-6400 or [email protected].
About Bekins Van Lines
The Wheaton Group is one of the world's most highly regarded providers of transportation services. The van line owns five household goods relocation brands, Wheaton World Wide Moving, Bekins Van Lines, Stevens Worldwide Van Lines, Arpin Van Lines and Clark & Reid. The van line is the fourth largest household goods carrier. Headquartered in Indianapolis, Ind., through its brands Wheaton offers private and corporate domestic and international household goods relocation services as well as special commodities and logistic services. The United States military is one of the company's largest customers. The van line is partner to 400 Wheaton, Bekins, Stevens, Arpin and Clark & Reid agents nationwide. To learn more, visit www.bekins.com/why-bekins/partners.
---