Back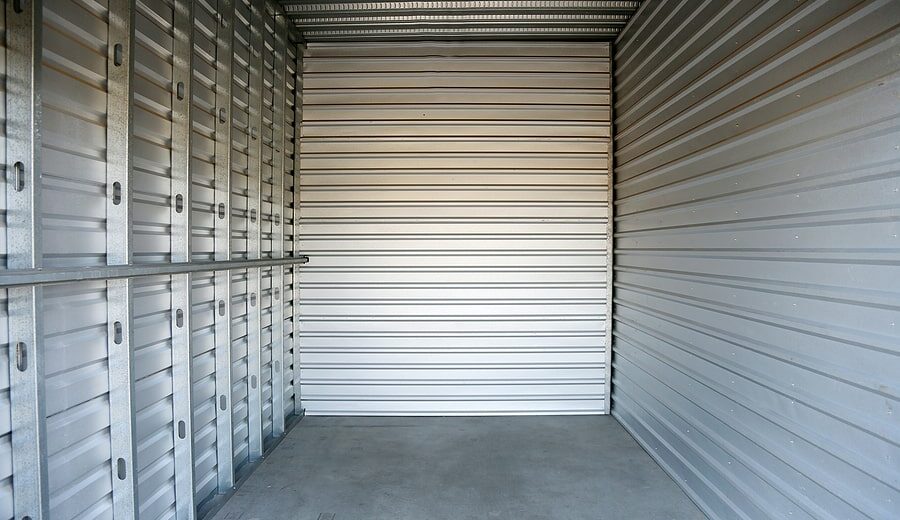 The Benefits of Climate-Controlled Storage Units for Delicate Items
By maffuccimoving August 24, 2023
Traditional storage cabinets are functional and effective. However, if you want to keep your stuff for a lengthy period or have items that can be harmed by extreme weather conditions such as heat, cold, or humidity, climate controlled self storage units are your best option.
Choosing where and how to store prized possessions requires several difficult considerations. You must first identify what you intend to store and then determine the conditions in which those objects will most likely survive until they're used again or sold off to a new owner.
Once you've considered those factors, the next most critical consideration is whether or not the storage facility is climate controlled. Climate-controlled storage units can provide numerous benefits for particular items or belongings.
Should You Choose Climate-Controlled Storage for Your Belongings?
Not all your stuff needs to be stored. So, if you're thinking, "Do I need a climate controlled storage unit?" consider what should be stored in these units.
If your possessions will be in storage for an extended period and you can find a climate-controlled storage unit within your budget, it may be the best option for most home items. Because climate-controlled storage is comparatively inexpensive, it's a viable option if your stay will be extended.
Furthermore, humidity-sensitive items such as furniture, collectibles, antiques, musical instruments, electronics, fine art, or literature require a consistent storage environment. Climate-controlled storage containers keep a steady temperature throughout the year.
Other than that, storing your things in a climate-controlled storage unit has many benefits.
5 Advantages of Storing in A Climate-Controlled Storage Unit
You get the idea: climate-controlled storage containers preserve your valuables by maintaining a constant temperature. But there's a lot more to it than the average person realizes. Here's how storage temperature controlled units can protect and preserve your stuff.
Shields from the Outside Elements
Items made of wood, metal, and glass can get warped or have other difficulties if not stored properly. Extreme heat or cold can cause splitting, warping, or cracking in temperature-sensitive goods such as antiques, wood furniture, and paintings. Temperature variations can also cause harm to electronics and office equipment.
Climate-controlled self-storage spaces keep a steady temperature, ensuring your goods' safety. You can protect your things with an indoor storage unit to avoid wear and tear or damage.
Ensures a Pest-free & Dust-free Environment
Climate-controlled self-storage facilities include insulated walls, roofs, and floors, producing a sealed environment that protects your belongings from exterior elements such as dirt, sand, and debris.
It makes it impossible for insects or rodents to sneak into these units and wreak havoc on your possessions. This means you can expect to see your stored goods in the exact perfect state you left them, without the trouble of dusting or cleaning.
Keeps Air Quality at Its Ideal State
One of its most distinctive perks is that climate-controlled storage spaces typically have higher air quality. This is so that climate-controlled units can be sealed differently than non-climate-controlled units. The temperature control system also constantly circulates the air, improving indoor air quality.
Airflow is significantly better in climate-controlled storage units since they feature integrated airways for maintaining temperature. If everything stays in shape, good air quality in storage units will ensure a clean and fresh environment.
Provides a More Secure Space
While the cost of renting a climate-controlled storage facility is slightly higher, it is far more secure than a standard one.
Your peace of mind will be improved by using a climate-controlled storage facility that is indoors and was created specifically for storage. Thus, you can ensure the safety and security of your possessions.
Keeps Belongings in Good Condition
The biggest advantage of using a climate-controlled storage facility is maintaining the quality of your belongings. A climate-controlled storage box, for instance, may keep the paint on your boat looking new and guard against sun damage if you recently had it freshly painted. If you intend to store a spare wooden coffee table, store it in a climate-controlled storage facility to minimize fading and wear and tear.
Maintaining the proper conditions is critical for preserving the quality and longevity of fragile materials, artwork, musical instruments, and electronic media. Climate-controlled storage provides several perks for those who want to protect their valuables.
Maffucci Moving & Storage offers the proper storage services at the right pricing, whether moving your household, downsizing to a smaller space, or moving your business operation. You can store your goods in any of our 370 other facilities nationwide.
Contact our team of experts to learn more about setting up storage for your home or business today. Fill out a short online form for a free quote and consultation for your storage needs.
---