Back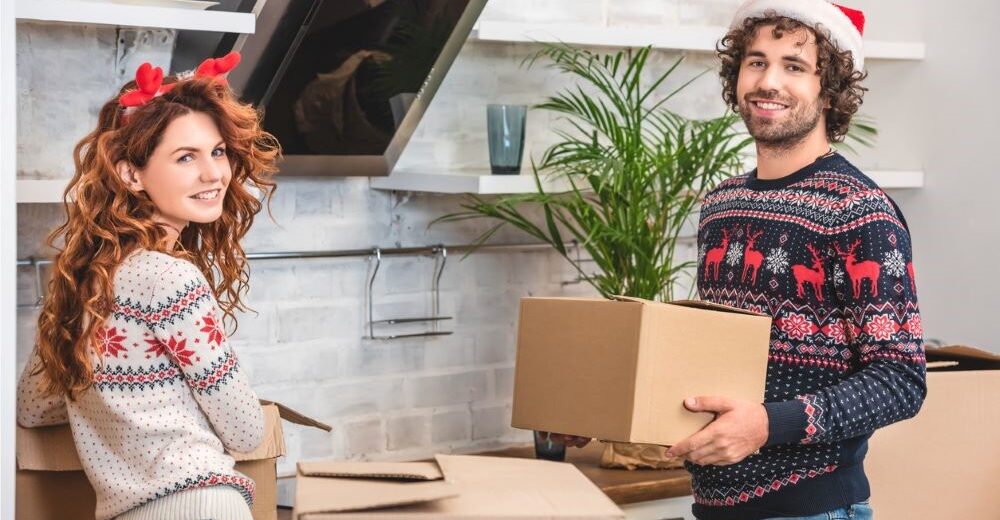 The Perfect Tips for Your Holiday Move
By maffuccimoving November 18, 2022
It is always exciting when your house sells, even if it is close to the holidays. At Maffucci Moving & Storage we have put together a list of tips to make your holiday residential move successful and seamless. Instead of stressing about your next move, enjoy your holidays by following these simple moving suggestions.
Hire a Mover as Soon A Possible
Booking a moving company for the holidays can be tricky. Many moving companies have employees that take holidays off from work to spend with their families. The farther out you give your moving company the more time they will have to find movers who can work the upcoming holiday. It will also give them time to get all the equipment they will need to make your move successful.
Clearly Label Holiday Decor
If you value decorating your new home as soon as you arrive, we recommend you label each box clearly. Keeping these items packed together will also make them easier to find on moving day. You do not want to be opening multiple boxes looking for a variety of small items!
Sort Through Donation Items
The holidays often remind us to give to others, which makes this time of year a great time to go through all of your items. Before you pack away items you do not want or need in your new house, make a donation pile. You can donate your items to local churches, Habitat for Humanity ReStores, or the Salvation Army. This will help others in your area and save you time and money during your next move.
Try Not to Buy Large Purchases
Make your move easier by not buying yourself large items before you have to move. The extra cost of having to move these items, or the hassle of moving them yourself is not worth it. If you find a holiday sale that is too good to be true, ask the selling company if they can deliver this new item to your new address.
Plan Out a Moving Estimate Cost
Moving is not a cheap endeavor and the holidays are a time of year families tend to spend money. Make sure you create yourself a set budget for moving services. If you contact Maffucci Moving & Storage you will get a free moving estimate that will not change. This will give you peace of mind when you are spending money over the holidays and balancing your finances.
Start Packing ASAP
Self-packing can take a lot of your time. That is why it is recommended that you get ahead of your packing and start as soon as you know you will have to move. The more time you spend packing not on a holiday allows for you to spend more time with your family and friends on the big day. You can also save yourself a lot of time and stress by hiring a professional long-distance moving company like Maffucci Moving & Storage, we would love to pack up your entire house. Call today for a free estimate.
---