Back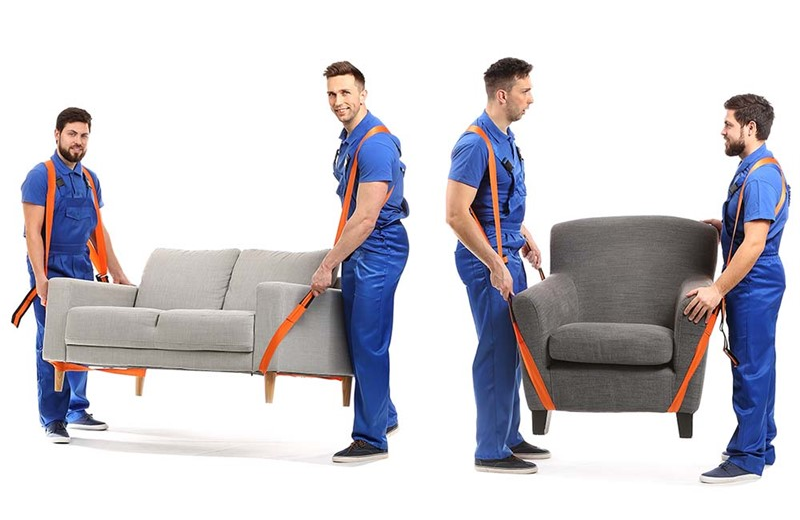 Residential Movers in New York Discuss Tips for Reducing Risk of Injury During a Move
By maffuccimoving May 12, 2022
Are you moving on your own or with help from a few buddies? If so, you have a lot to get done and it can be easy to overlook some important precautions along the way. Before you throw out your back—or something worse—take a few minutes to read these moving safety tips from top
residential movers in New York
. You will be glad that you did!
Safety Stars the Day Before the Move
Sleep well. Eat well. Hydrate well.  If you do these three things the day before your move, then you will be off to a great start. Moving is strenuous, even if you don't own much or have only a few miles to travel. Take care of yourself!
Dress Appropriately for Moving Day
This might go without saying, but you will want to dress comfortably on the day of your move. Wear clothing that won't get in the way of squatting, bending, and lifting. You might also want to dress in layers in case you get too warm or cold during the move. Remember to wear closed-toe shoes also.
Use Proper Lifting Techniques
This is one tip that cannot be stressed enough. It's probably safe to assume that most injuries during a move occur due to poor lifting techniques, so it's well worth your time to learn a few tips. Here is a technique that will save energy—and your back—the next time you are lifting a heavy object or box:
Stand with your feet spread apart.
Stand as close to the object or box as possible.
Bend at your knees. Do NOT bend at the waist or from your back.
Keep your back straight as you get your grip.
Tighten your stomach muscles and lift the object while keeping your back straight.
Use the muscles in your legs to hold the weight as you lift.
Do NOT twist your back with the object in hand. Pivot to turn instead.
Squat to set the object down, using the muscles in your legs, knees, and hips.
Carry Items Carefully
Sometimes injury occurs when carrying boxes or furniture to the moving van. You can help prevent this by taking a few easy precautions including:
Avoid packing your boxes too full: Heavy boxes can break, so it might be better to use more boxes instead of over-filling fewer boxes.
Use a hand truck: Use a hand truck or dolly and lifting straps to move bulky or heavy items.
Clear a path: Make sure that you have a clear path to the moving van. Remove any rugs, furniture, loose carpeting, or anything that could cause you to trip and fall.
If possible…
Hire professional New York Residential Movers.
You don't always need the help of professional movers, but if you're dealing with a lot of heavy, fragile, or high-value items, it might be best. For help from trusted
, contact us at Maffucci Movers. We offer professional packing, custom crating, delivery, storage, and more.
---