Back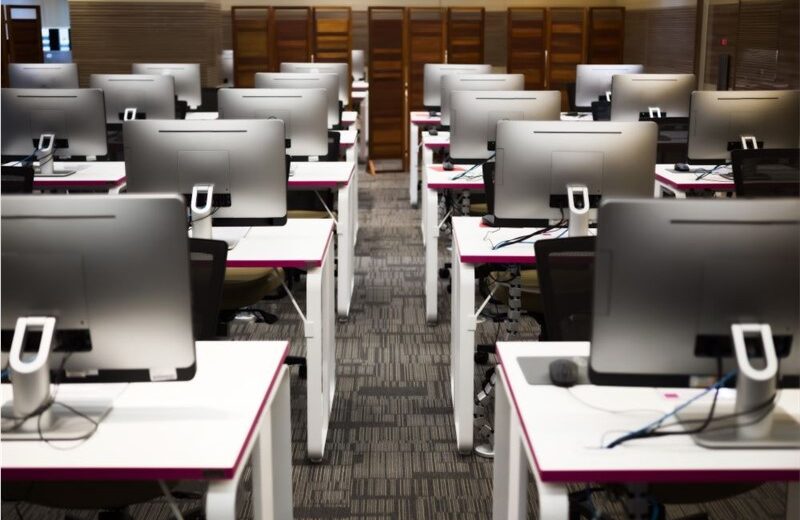 Tips to Protect Your NYC Office Electronics During a Move
By maffuccimoving August 18, 2022
When it comes to a commercial office move, there are countless items that'll need to be packed and transported. From modular furniture and cubicle walls, to file cabinets and desks, it can be quite the process! Of particular concern to business owners is electronics equipment. Your office is likely packed with computers, faxes, and various other pieces of technology and you might be concerned about how these fragile items can be safely moved. After all, they're likely one of the most expensive pieces of your NYC office. Fortunately, there are a variety of things you can do to prevent any damage from occurring. Here are some great tips that you can use during your office relocation.
Preparing Your Electronics
Before your local office movers pack up and transport your sensitive equipment, you'll want to take some steps to prepare the electronics. With devices like laptops, take the time to remove the batteries. You'll also want to disconnect any wiring that exists between the equipment, and set them aside to be packed separately. Be sure to remove any loose media like flash drives and CDs so that they aren't damaged during transit. It's also a very smart idea to back up any data that's currently stored on the devices. Popular options include cloud storage and external hard drives.
Packing Tips for NYC Office Electronics
Once your electronics are prepared, packing them correctly is absolutely crucial to ensure they go unharmed during the move. If you've hired a commercial moving company they can do all of this for you for an extra charge. If you're interested in doing the packing yourself, however, there are some important considerations to make, such as:
Using Original Packaging: If you still have the packaging from when you purchased the equipment, you can use this to safely pack it. Original boxing often includes custom padding meant specifically for the device it held.
Wrap Equipment: It's always a smart idea to wrap your computer and electronic equipment with blankets or other fabric to prevent any scratching of screens and peripherals.
Use Lots of Padding: If you don't have the original packing, make sure to purchase lots of high-quality foam that can be used to secure your equipment.
Using the Correct Boxes from Your Long Distance Movers
As simple as it may be, using the correct box is important as well. Your office movers will likely have a selection of specialty boxes that you can use for your equipment. Electronics boxes are reinforced to handle a heavy load and are absolutely necessary for your commercial move. If these boxes aren't available, try to pack equipment into smaller boxes that can handle more weight.
Hiring a Trusted Moving and Storage Company
Your commercial move can be an absolute breeze when you hire an office moving company to handle the job. Maffucci Moving & Storage is the trusted NYC moving specialist, and for over 100 years has been providing the highest-grade service to its customers. As a BBB accredited company and Bekins Van Lines partner, we provide a range of services for your business, including warehouse storage.
Request a free quote from us today to start your office relocation.
---