Back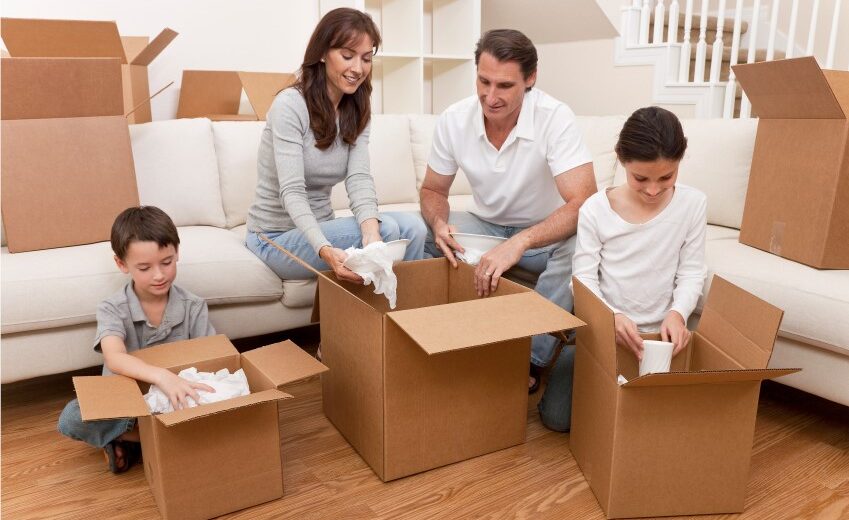 Advance Planning Tips for Your Upcoming Household Move
By maffuccimoving April 24, 2023
One of the keys to a hassle-free move is planning ahead. We should know. Our New York moving company, Maffucci Moving & Storage, has completed thousands of local and long-distance relocations since we did our first job in 1909, and our experienced moving professionals share some of our best advanced planning tips.
A Schedule for Packing
Trying to pack everything in a few days before the move is stress-inducing, but you can avoid the anxiety of last-minute packing by starting well in advance of moving day and having a schedule for completing the packing.
Start with rooms you use least, such as a rarely used bathroom or guest room. Have time set aside each week and schedule those hours for nothing but packing. Whether you pack by room or in order of how often you use certain items, sticking to a packing schedule will make the moving process easier.
Call Local Utilities to Cancel/Set Up Service
In some locations, it can take a week or even more to schedule utility cut-offs or turn-ons. Schedule these services as soon as you know your moving date. It's best to schedule the cut-off for the day after you'll move out and the turn-on at least a day before you move in.
Purge, Purge, Purge
Why pay to move items you never use and no longer need? Instead, use the upcoming move as a perfect excuse to purge your closets, pantries, toybox, and garage. Ideas for downsizing before a move include:
Donate non-perishable foods to a local food pantry.
Schedule a pickup of donations from a charity thrift store.
Gift items to your neighbors, friends, or family.
Plan for Your Kids and Pets to be Comfortable (and Not Underfoot)
When movers arrive, it can create anxiety for pets. There is also the very real risk of them slipping out the door as the movers come and go. Make plans for them to be at a friend's house or doggy daycare to make it safer for them and easier for you and the movers.
If you can make arrangements for small children to be away from the home on moving day, that's another way to help moving day go more smoothly. If the kids need to be at home, have a designated person to watch over them and, ideally, keep them in one room while the movers do their thing.
Reserve Your Moving Company in Advance
Once you find the residential moving company you want to hire, don't delay. While some times of the year are busier than others, if you want to guarantee your first choice of movers, you should book as soon as your moving days are firm.
Contact Our Experienced New York Movers for a Free Consultation
Whether you're moving across town or across the country, our family-owned moving company can help. Contact Maffucci Moving & Storage today to learn more about our services or to schedule a free consultation and accurate estimate.
---