Back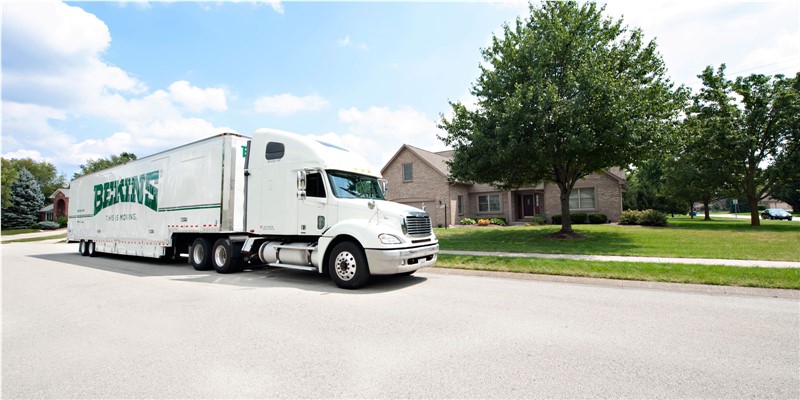 5 Things To Know Before You Move From New York To Texas
By maffuccimoving May 18, 2022
Are you thinking of making the move from New York to Texas? If so, you are not alone! Many people choose to relocate to the Lone Star State every year. But before you make the big move, there are a few things you should know. In this blog post, we will discuss five important things that you need to know before relocating to Texas.
Texas Is A Large State
One important thing to keep in mind when moving to Texas is that the state is huge! It covers 268,597 square miles, making it the second-largest state in the country (after Alaska). This means that there is a lot of ground to cover if you want to explore all that Texas has to offer. From the bustling metropolis of Houston to the rugged beauty of Big Bend National Park, there is something for everyone in Texas.
Commuting In Texas
As a large state, there are a variety of metropolitan areas in Texas. It can be a bit tricky to figure out what city provides the best commute especially if you need to commute to a bigger city such as Dallas or Houston. Fortunately, you can find a variety of commuting options for your convenience such as:
Driving
Biking
Bus
Train From
When you move to Texas, especially in a metropolitan area, there are many ways for you to commute from within your city, or to another city without any issues.
The Climate of Texas
Another thing to consider before moving to Texas is the climate. The state experiences a wide range of temperatures, depending on the region. For example, summer temperatures in the Lone Star State can easily break past 100 degrees Fahrenheit! Winter temperatures can reach freezing points leading to slick roads and snow. Temperatures vary from season to season, so if you are moving from New York, the Texas summers are sure to be a nice surprise!
Cost Of Living
When it comes to the cost of living, Texas is a state with a wide range of options. In general, the cost of living is cheaper in Texas than it is in New York. However, there are some areas of the state (such as Austin and San Antonio) that have a higher cost of living than others. In terms of housing, you can expect lower property prices than what you are used to seeing in New York.
Healthy Job Market
Texas boasts a healthy job market in many cities. Many big-name companies such as Tesla are moving to Texas because of the benefits it provides for businesses. Cities like Austin are being dubbed the next Silicon Valley, which means more potential career opportunities for professionals moving to Texas.
Ready To Move To Texas?
If you are thinking about making the move to Texas from New York, there are a few things you should keep in mind. Since it is quite long-distance, you need trained New York long-distance movers to help. Here at Maffucci Moving & Storage, our team of trained residential movers in New York are qualified and capable of handling your move to Texas. So, if you are ready to make the move, give our team a call today and fill out our online form to request a free quote!
---