Back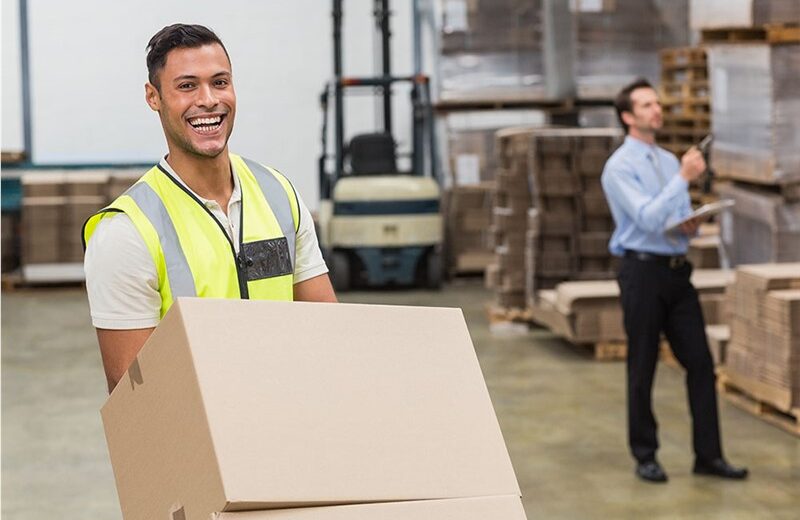 Top Benefits of Using Warehouse Storage for Your Upcoming New York Long Distance Move
By maffuccimoving June 28, 2022
If you're planning a move, you already know how many different steps you have to take to fully prepare. Part of that process is figuring out if you need to store your items before, during, or after the move. There are plenty of reasons for utilizing warehouse storage, which is why it's such a popular option for families and individuals undergoing residential moves.
For starters, you can be moving into a smaller home but aren't fully ready to downsize. Instead of selling a bunch of items, you can store them! Along a similar vein, you may find yourself needing to tackle some home renovations before your move everything in.
In other instances, things out of your control can occur. For instance, it's possible that the closing on your new home can get delayed or perhaps you're unsure of where you're going next altogether. Whatever the case, having access to a warehouse storage facility can give you peace of mind.
So, what are some of the top benefits of warehouse storage? As your trusted residential moving company in New York, our experts at Maffucci Moving & Storage will be talking about them here!
Flexibility with Short- and Long-Term Storage
One of the best parts about warehouse storage is you can pay on an as-needed basis. This is especially helpful when something unexpected pops up with your move. Instead of having to schedule an allotted time to hold you items, you can drop them off and pick them up as you please as long as there is space available.
Easy Pick-Up, Drop-Off, and Delivery Options
Quality warehousing facilities will have a top-of-the-line inventory management system, which means your belongings will be dropped off and immediately organized. That way, you can find them quickly once more once it's time to pick them up once more. The best part is you have the option of having your items delivered straight to your new home.
Superior Protection for Your Belongings
When you leave your items with a trusted storage company, you can rest easy knowing they are being cared for properly. Any small items can be placed in secure wooden vaults to ensure their safety. Large items, on the other hand, can remain pad-wrapped & plastic-wrapped, so they don't sustain any damage when they are being moved around.
To top it off, warehouse storage facilities are climate-controlled, so you don't have to worry about any warping of fragile items. And as an added layer of protection, most have theft and fire alarms in place as well as 24/7 security.
Possibilities to Store Vehicles
Finally, many warehouse facilities will also store vehicles, which means you can truly have the freedom to move into your new home at the right pace. This can be especially helpful for motorcycles or extra cars that would otherwise take up parking space while you're moving in.
Get in Touch with Our New York Movers at Maffucci Moving to Learn More Today
Now that you know a bit more about your storage options, you can start planning the rest of your move. At Maffucci Moving & Storage, our goal is to make that process as easy as possible. When you work with our New York long-distance movers, you can enjoy comprehensive care from start to finish.
Our moving and storage services include:
Free Moving Estimates
Full and Partial Packing Services
Custom Crating for Fragile Items
Comprehensive Storage Capabilities
Open Communication with Movers & Drivers
Reliable Shipment Tracking
On-Time Delivery & Pick-Up
…and more!
Call us to chat with a professional about your upcoming move or fill out our online form to schedule an appointment to get a complimentary estimate today.
---