Back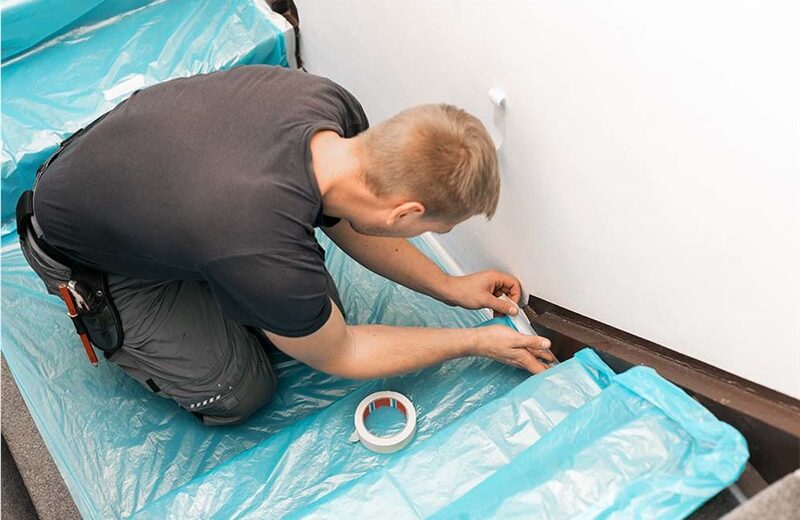 Protecting Your Household During Your New York Long Distance Move
By maffuccimoving June 03, 2022
When you are moving, there are a lot of things to think about – packing your belongings, hiring a moving company, and getting your new home ready. One thing that often gets overlooked is how to protect your household during the move. This is especially important if you have expensive or delicate items. In this blog post, we will discuss some tips from the pros on how to keep your belongings safe during a move.
Protecting Your Lawn During A Move
It is important to take note of any items that may be in the pathway from your home moving crew. If you have landscaping materials on or near the pathway, try and move them so they don't get in the way of the movers. Doing this can reduce the risk of someone knocking and damaging the items as well as the risk of injury when moving heavier items from your home. Be sure to also lay down protective materials on your lawn such as:
Cardboard
Plywood
Particle Board
Placing these items on your lawn can help reduce any damage to it especially if you are expecting heavy foot traffic through it.
Floor Protection
Moving day is usually when you can expect the most foot traffic inside of your home. From movers coming in and out of your home to you and any other people assisting with your move, your floors can take a beating. To protect your floors, especially if they are carpeted, consider applying plastic to reduce the risk of dirt buildup. Professional moving companies will also do their part by laying down particle boards and other protective materials on your flooring to ensure it is left in good condition during and after the move.
Protecting Doorways & Stairwell Banisters
To protect your home's beautiful hardwood fixtures from scratches during a move, cover them with padded moving blankets. Professional and trained movers will also carefully wrap any sensitive wood areas of the house such as doors or windows to ensure they don't get damaged in transport!
Protecting Window and Wall Decor
To prevent damage from occurring to your curtains or other wall décor in high-traffic areas, remove them before you start moving. Movers are likely gonna have to carefully navigate many parts of your home, and this can mean that certain wall items may be impacted as a result, especially when moving large items.
Protecting Against Spills
Be sure to seal all liquids and powders before your move, as this will prevent unwanted substances from getting on walls or floors. Consider disposing of any excess supplies as well so there is less chance of a spill from occurring.
Protecting Your Garage Floor
If you have a garage, it's probably full of oils and fuels. But don't let them stay there! Remove them before your move because they are a potential hazard and moving companies won't even move them anyway.
Consider A Top Residential Moving Company
When it comes to experienced residential movers, then look no further than Maffucci Moving & Storage. Our team of local and long-distance movers are trained to provide services such as:
Residential Moving
Storage
Specialized Moving
Commercial Moving
No matter the move, you can trust our team of moving specialists to be there to deliver the best moving experience. Give us a call today or fill out our online form to get started with a free quote!
---