Back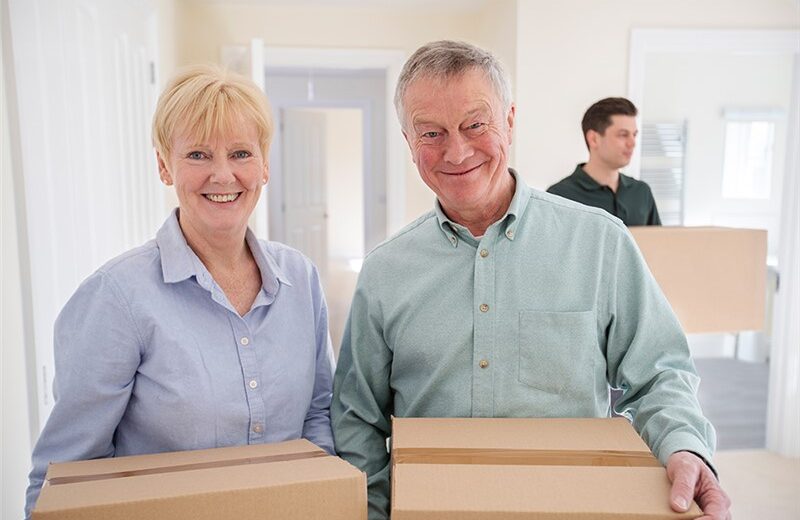 Tips for Your Senior Move from Our Trusted Long Island Long Distance Movers
By maffuccimoving August 04, 2021
The best way to ensure you enjoy a simple and stress-free move is to have a top-quality moving team on your side that you can trust. If you're in the Long Island area, that team is at Maffucci Moving & Storage. In addition to helping with every step of your relocation, our team is here to give you advice on how to take all the stress out of your move.
Whether you're moving yourself or helping a relative, our team is here to help you through every step of the process. There are a lot of situations that lead up to the need for a senior citizen move, including retirement, downsizing, and relocating to be closer to family.
Whatever the reason, it's important to know how to handle the relocation process. As your trusted Long Island long-distance movers, we're here to help with some key tips. Let's dive in.
Communication is Key
Since you'll be trusting your movers with all your personal items, it's important to know you can reach them whenever you need them. Nowadays, there are plenty of ways you can reach your moving company. When you first meet your movers, be sure to discuss your preferred form of communication. This is especially important if you haven't fully embraced newer, more tech-based options like video calls and texts.
Take Time to Pack
The packing process can be quite time-consuming, especially when it comes to downsizing. Moreover, it's no secret that the older you get, the more belongings you collect. If you or a family member is moving to a smaller household, there will have to be many decisions made regarding what items will be making it to the new household and which ones need to be donated, sold, or given to family members.
Many of these items will have sentimental value, which is why it's so important to leave yourself ample time to make all the tough decisions. That way, you'll be ready to go when the moving company gets there.
Utilize Full-Service Moving to Its Fullest
One of the best ways to make your move less overwhelming is to take advantage of the full-service moving and storage capabilities offered by your moving provider. That way, you can be sure your items are properly packed for transportation and will get to your new home as quickly as possible. This will be extra helpful when planning an out-of-state move.
Think About Your Medical Equipment
If part of your senior citizen move involves transporting medical equipment, it's important to have a team on your side that understands the importance of moving everything as securely as possible. At Maffucci Moving, we offer specialized moving services to ensure your items arrive at your new home quickly and safely. That way, you can have the ultimate peace of mind as your get from point A to point B.
Coordinate on Moving Day
When moving day rolls around, it's important to all be on the same page. That means minimizing stress on the people and pets that will be relocating by arranging comfortable transportation. If you're accompanying a relative that is moving, be sure to plan ahead with them, so everyone stays on the same page. As far as animals go, it's important that they remain with their owners during the ride, so they can remain as comfortable as possible.
Start Planning Your Move with Our Long Island Movers Right Away
If you're ready to start planning your move, get in touch with the experts at Maffucci Moving & Storage right away. As an agent for Bekins Van Lines, you can count on our team to be by your side to make your relocation a breeze. With our Long Island long-distance movers on your side, you can enjoy unmatched benefits and services, including:
Free Consultations and In-Home Estimates
Customized Moving and Storage Packages
BBB-Accredited and Bekins Award-Winning Movers
Services Approved by Bekins' Total Quality Commitment Program
Convenient Packing, Transit, and Household Storage Solutions
Affordable Pricing and Flexible Financing Options
…and more!
If you're ready to start planning your project, get in touch with our experts at Maffucci Moving & Storage or fill out our online form to schedule a free consultation today.
---