Back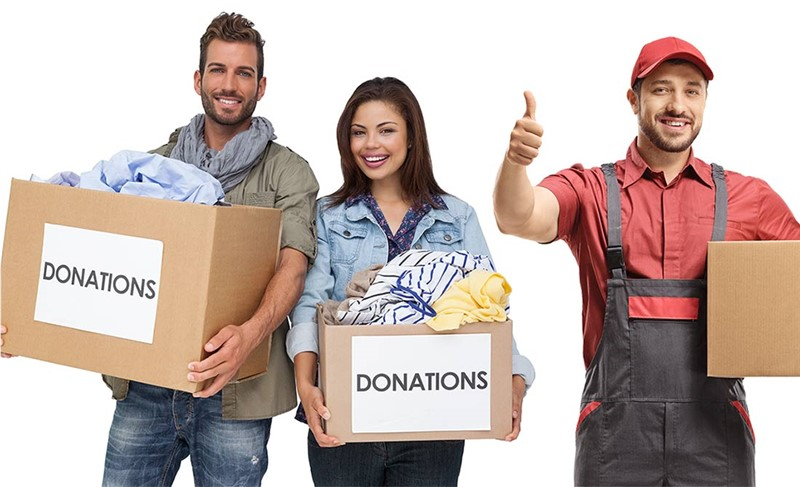 Places You Can Donate Unwanted Items During a Home Relocation in New York
By maffuccimoving May 12, 2022
Thoughts of moving are enough to keep anyone on their toes and thinking of ways to go about it seamlessly. While that can be arranged with residential movers, you'd still have to sort out many things, including how to deal with items you no longer need. Clothes, electronics, toys, appliances, and furniture often make up a list of unwanted items. In New York, there are better places to donate such items rather than leave them in landfills. The suggestions below will help you.
Places to Donate Unwanted Items in New York
1. AMVETS (American Veterans)
AMVETS is an organization spread throughout communities in the United States, with their Thrift Stores offering quality used clothing, household items, and toys at reasonable prices. When you donate your unwanted furniture and other items to them, these items make it to those who need them. Proceeds from such sales form a steady source of revenue for AMVETS veterans' programs. Also, dropping off your items at a local store in New York means the community benefits via jobs and taxes.
2. Pickup Please
You can make a quick donation to Pickup Please days before your residential movers in New York show up. It's a nonprofit run by the Vietnam Veterans of America (VVA) and can pick up your unwanted items within 24 hours. Pickup Please will accept your gently-used clothing, household goods, appliances, electronics, shoes, and more. The organization sells the items to generate funding for local, state, and national programs of the VVA. When you're ready, schedule a pickup time online and leave your labeled boxes outside your home. A Pickup Please will be assigned to take your donations and leave a tax deduction receipt behind.
3. Salvation Army
With so many stores across the United States, Salvation Army is another organization you can donate to. They're called the Salvation Army's Family Stores, and they accept clothing, furniture, automobiles, household goods, and appliances. The funds generated from these Family Stores are channeled to the Salvation Army's Adult Rehabilitation Centers. The Centers were created to help those suffering from various social ills. When your items are ready, you can use the drop-off location provided during your home relocation.
4. Habitat for Humanity Restores
There's probably a Habitat for Humanity Restore near you. You can donate some of your unwanted household items to this nonprofit. The Restored will accept and sell new and gently-used furniture, appliances, home accessories, kitchen cabinets, building materials, and more.
You can donate large pieces of furniture like couches and beds, and the organization will pick up these items at no cost to you. Just schedule a pickup or drop-off before your home movers arrive.
5. Goodwill
Goodwill is a perfect candidate for those items you no longer need, with about 3,200 stores around the country. The organization will accept your new and gently-used unwanted items to sell in their stores and on their online auction site. Their partnership with Dell also means well for the environment with unwanted electronics and devices recycled to benefit home communities. Your New York long-distance movers wouldn't mind waiting for you to donate your belongings before a move. Also, some of the Goodwill locations offer pickup services to make things easier for you.
6. Furniture Bank Network
The Furniture Bank covers most of the United States and North America. It's a far-reaching nonprofit you can hand over your gently-used furniture in New York before your move. Big items such as sofas and tables shouldn't be dumped in landfills. When you donate your used and new furniture to the Furniture Bank, such items find their way to families struggling to furnish their homes.
Request a Free Quote Today From New York's Professional Residential Moving Company
Donating your unwanted items to places that need them is a step in the right direction. That's much better than using landfills or other environmentally degrading means to dispose of them. Also, getting a moving and storage company to do some heavy lifting and moving goes a long way to ensure a seamless move. That's why Maffucci Moving & Storage is the preferred household moving company in New York.
We offer genuine and stress-free residential relocation services you can count on, and our affiliation with Bekins Van Lines adds to our established line of moving services. Call today to discuss your upcoming relocation with our specialists or fill out our online form to request a free quote.
---